A happy, fun and crazy afternoon with fitfit family!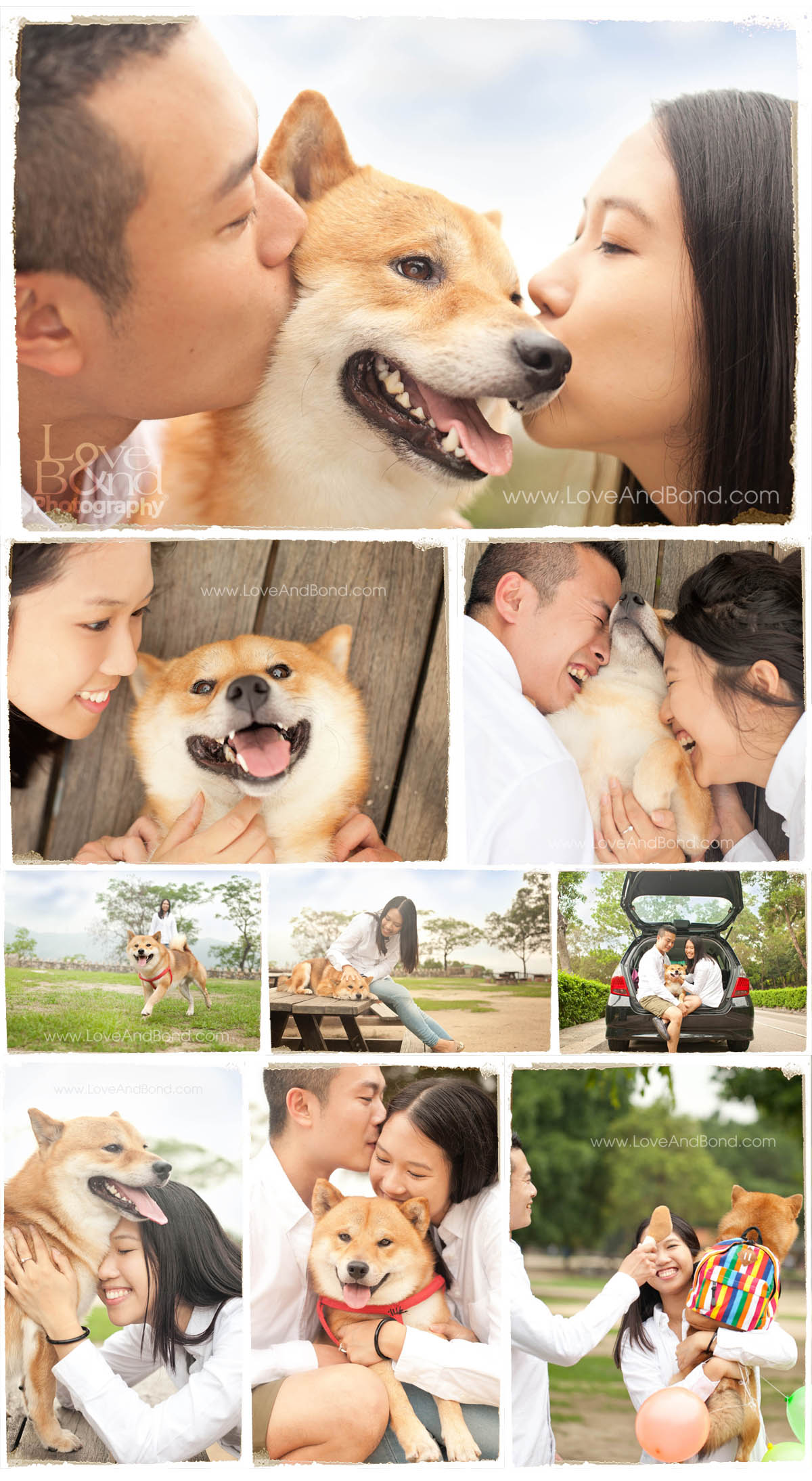 Shiba Inu dogs has interesting personality, sometime you don't know you should treat them as old wise man or a naughty kid. Looking very smart and tough when they are deep in thoughts, but once they start playing, you can see all kindly of silly funny facial expressions and poses. FitFit is a happy and energetic shiba, he's not naughty, i must say he has more naughty parents! Daddy & Mami like to play tricks and make fun with him. (just like me and my doggie :P)
FitFit is their humorous star.  Love his little rainbow backpack and his leash with funny repair stitches, it's telling so much of his personality and their family charm. They like to  make fun of fitfit. For example "walking" him like he's being held as a " handbag", when mami shake hand with him, i almost laughed my head off by fitfit's funny reluctant face!  "The Racoon face" is another super trick FitFit performs to make everyone laugh for half day! (photo 15-18)
The three good friends are expanding their joyful energy to it's fullness. It's so sweet to know they will be forming a new family, creating more and more happy time (and jokes) everyday!